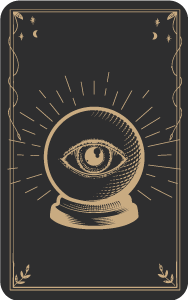 1923 Presents
2 intimate
Parlor Shows
Step back to a time in the 1920s when underground catacombs and secret chambers held contested shows of wizardry and entertaining performances for the Elite class.
MYSTERIES OF THE HIDDEN CHAMBER
is an intimate and exclusive fusion of fascinating curiosities and naughty adult humor conducted in a 1920s speakeasy setting. An unforgettable night of illusion & crowd participation.
Show Times:
Fri:  7:00 pm
Sat: 7:00 pm
Purchase Tickets
THE MIDNIGHT EXPERIMENT
Discover the power of the unseen with a haunting journey through the mind where dreams and nightmares collide.
This intimate deception & mind reading show is not for the faint of heart… be prepared for the Witching Hour is upon us!
EXCLUSIVE Friday Midnight show only!
Show Times:
Fri:  10:30 pm
Purchase Tickets
Best Speakeasy Magic Show
A journey past the limits of possibility
Such a personal & intimate show