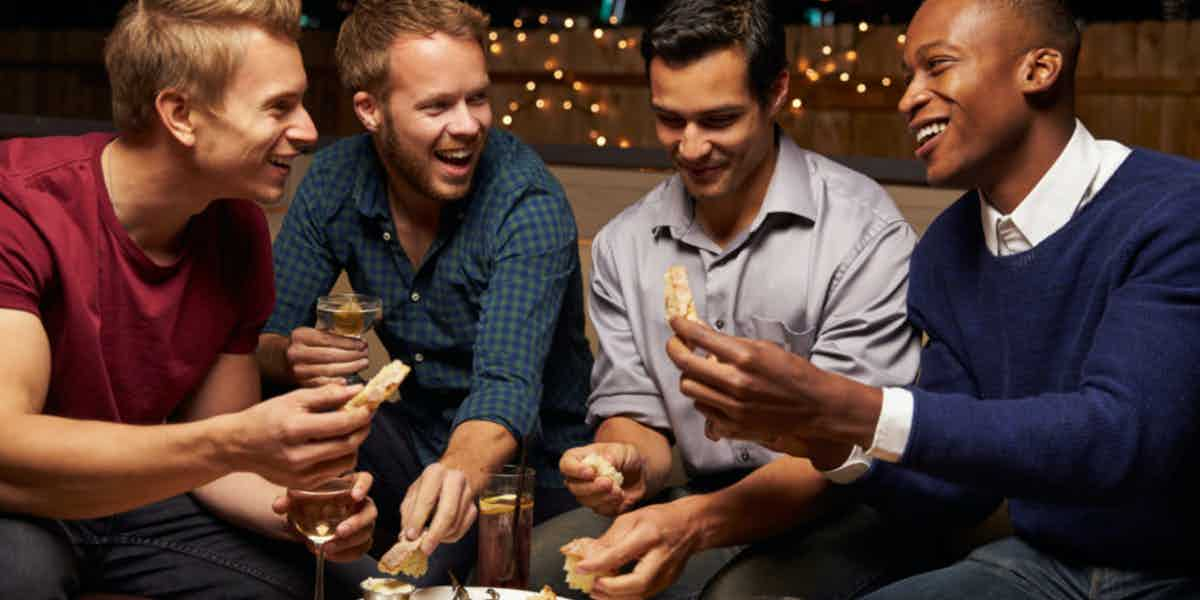 How to Throw the Ultimate Bachelor Party in Las Vegas
2.3 million couples get married every year. A part of the marriage process is having one more night of fun with your friends before tying the knot.
If you're looking to plan the ultimate bachelor party, there's no better place to do it than in Las Vegas. But, how exactly can you throw the party of your dreams for your last night of freedom?
Check out this comprehensive guide we've created for you below about how to plan a bachelor party in Las Vegas for you and your friends.
Schedule a Flight
If you don't live close to Vegas to drive, you'll need to fly there. We recommend that you book your flight weeks ahead of time.
If you wait until the last minute to book your flight, chances are the price of your ticket is going to be much higher than if you book weeks/months in advance. It might be easier if everyone books their ticket simultaneously or one person books every ticket and the others pay them back.
Think about when you will be traveling because the last thing you want to do is schedule a flight that's too late or too early and someone not make it to the airport in time.
Book Your Hotel
Before you start your bachelor party, you've got to think about where you're going to sleep once the party is over. We recommend finding a hotel that has everything you want in a place to relax.
For example, find a resort that includes casinos, bars, and other amenities that you and your friends can enjoy while you're enjoying your bachelor's vacation. Depending on where you're staying, you may be able to get a discount for your entire group.
It's also useful to keep in mind the budget that each of your bachelor party guests is working with. You don't want to stay somewhere that guests can't afford.
If you don't wish to stay in a hotel, you can always rent a villa or house for the weekend. Typically, these places offer larger groups more room for themselves and their stuff.
Plan Transportation
The last thing you're going to want to do when you're in the middle of partying is to drive yourself and your friends around. For this reason, you need to figure out how you're going to get around.
If you want to do things the extravagant way, think about booking a limo to ride around in style. If that isn't something you want to do, you can always use Uber or Lyft services to get around the city.
However, if you and your guests don't mind driving yourselves around, compare the price of renting a car in the area. It's worth noting that you will have to pay a daily parking fee for most of the hotels in Las Vegas.
Think of Things to Do
Now is the fun part people don't flock to Las Vegas to sit in their hotels and do nothing. They come because of the many attractions that Las Vegas has to offer to visitors.
Start planning your night or weekend from beginning to end. You may want to start with dinner and then make your way to a bar to kick things off. There are several bars in Las Vegas that you can hang out with your friends at including:
Whiskey bar on Las Vegas strip
Burlesque bar
Prohibition bar
These are some of the best bars Las Vegas has to offer, and the best part is they all have different experiences for visitors to participate in. Although nighttime activities are a huge part of the fun you'll have in Las Vegas, don't forget you need to have things to do during the day.
If you want to take time to recover during the day, there are cabanas that you and your friends can lay around in and enjoy some daytime cocktails and drinks.
Food, Food, Food
When you visit Las Vegas, you'll notice that there's an overabundance of everything, including food. The number of restaurants and buffets in the area are numerous, meaning that you've got several options when it comes to the food that you choose to eat.
Research some of the restaurants in the area and find ones that come highly recommended. When you're in Vegas, it's not the time to eat foods that you can eat while you're home.
Eat at restaurants that will continue to enhance the magic of your bachelor weekend. Ask your friends what kind of food they want to try and make a list of must-visit restaurants.
Enjoy Yourself
The last thing you need to when planning your trip to Las Vegas is to enjoy yourself. After all the planning and time it's taken to get here, enjoy the last few moments you have a single person, and get ready to take the trip down the aisle to marry the love of your life.
Ensure that your trip is everything you've wanted to be and surround yourself with people that are truly there to celebrate you and this next step in your life.
Planning a Bachelor Party in Las Vegas
When you're planning a bachelor party in Las Vegas, there are several things to think about. You've got to think about how you're going to get there and where the entire bachelor party will stay once you arrive.
But, if you're looking to plan your bachelor party night ahead of time, contact the 1923 Prohibition Bar. We want to be prepared to make your night something to remember.