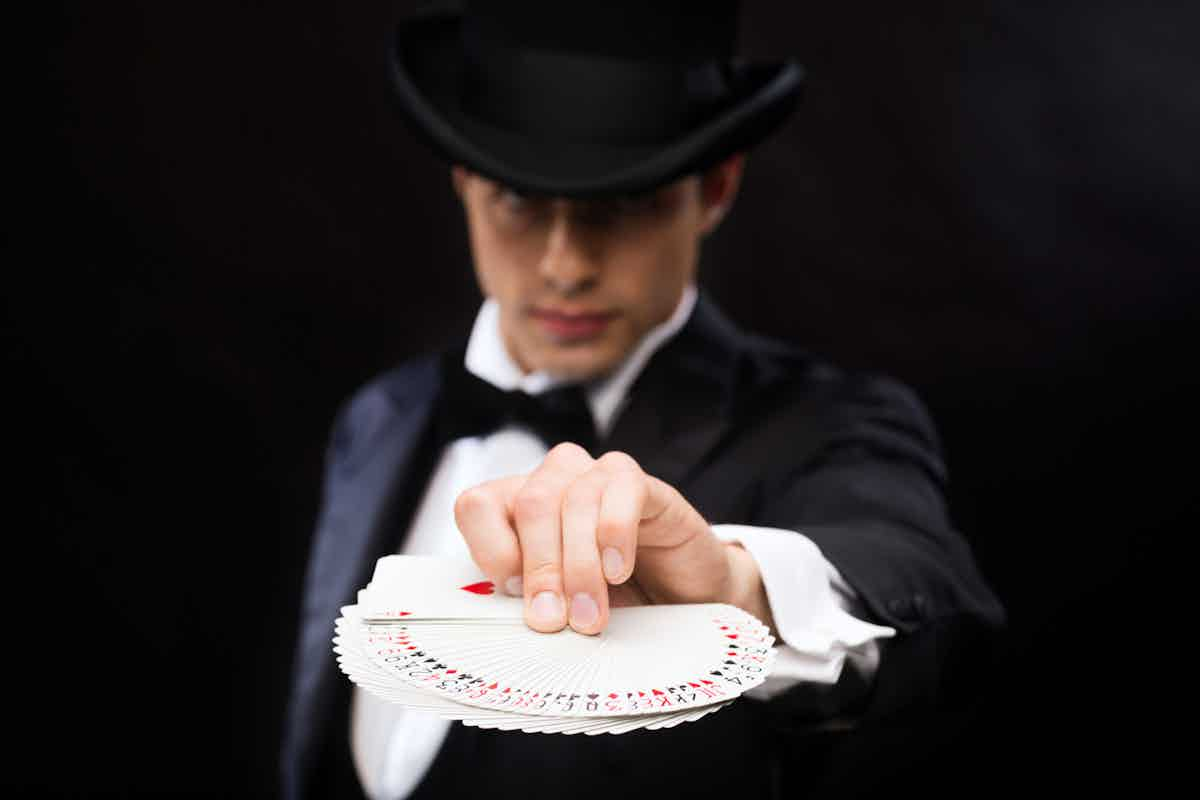 10 Exciting Things To Do in Vegas This Weekend
Did you know that there's a 1-in-5,000 to 1-in-34 million chance of winning a grand slot machine prize?
The odds might be stacked against you winning at slots. But fortunately, you don't have to win a jackpot to have an exciting time during your trip to Las Vegas.
There are literally thousands of attractions here in Sin City. So many that it can be hard to choose which to visit.
Not sure what to include in your Vegas weekend itinerary?
Stall decision fatigue in its tracks. Keep reading to find out 10 of the top things to do in Vegas this weekend.
1. Capture the Incredible Colors of the Valley of Fire
Thought we'd start you off on the strip?
Not first thing in the morning. Save the Vegas Strip for later and start your day soaking up the breathtaking beauty of the Valley of Fire.
Located roughly 50 miles out of Vegas, the Valley of Fire State Park is Nevada's oldest state park.
The Valley of Fire gets its name from its brilliant red sandstone formations that were formed roughly 150 million years ago during the age of the dinosaurs.
Over time, wind and water have eroded these formations into spectacular shapes and patterns. Nature's artwork at its best!
Be sure to charge those camera and smartphone batteries because you will definitely want to snap some selfies and scenic shots of this incredible spot.
2. Take the Grand Canyon Skywalk
If you're fine with heights and looking for some exciting things to do in Vegas this weekend, we'd suggest adding the Grand Canyon Skywalk to your itinerary.
Situated on the Hualapai Indian Reservation, the Grand Canyon Skywalk is roughly 120 miles from Vegas, but it's worth the trip if you have the time.
The Skywalk is a glass walkway that hovers about 4,000 feet above the Colorado River.
Cameras and cellphones aren't allowed on the Skywalk, but there are professional photography services available if you want to capture the memory.
3. Soak in the View From the High Roller Observation Wheel
If you haven't yet had your fill of breathtaking views, you can soak in some more from the High Roller Observation Wheel.
Located at the LINQ Promenade, the High Roller Observation Wheel is an iconic Vegas attraction. It is the second tallest observation wheel in the world, and its glass cabins offer a 360-degree view of the Vegas skyline.
The High Roller operates during the day and at night and offers what is known as the "Happy Half Hour".
If you're traveling as a group and some members aren't keen on heights, don't feel bad to leave them below while you enjoy the view of a lifetime. The LINQ Promenade offers a myriad of entertainment options, shops, bars, and restaurants.
4. Hop on a Tour Bus
One of the best ways to soak in the sights while in Vegas is to take a bus tour. Most of the bus tours center around the Vegas Strip and will take you along Las Vegas Boulevard.
Some tours also include a guide who'll fill you in on the Las Vegas attractions you pass and their history.
If the sun has set by the time you want to take a bus tour, all the better. Night-time city tours are just as enjoyable and give you a chance to see the sights in all their lit-up glory.
5. Unforgettable Dining Experiences
When it comes to satisfying your taste buds, Las Vegas knows how to deliver. The city is a haven for food lovers, offering a diverse culinary scene that will leave you spoiled for choice. From high-end establishments run by celebrity chefs to hidden gems serving up authentic flavors, Las Vegas has something to satisfy every palate.
Prepare to embark on a gastronomic adventure as you indulge in gourmet dishes crafted by renowned culinary masters. Whether you're in the mood for mouthwatering steaks, tantalizing seafood, exotic fusion cuisine, or delectable desserts, Las Vegas has it all.
So, loosen your belt, embrace your inner foodie, and get ready to treat yourself to an unforgettable dining experience in the Entertainment Capital of the World.
6. Take a Hot Air Balloon Over the Famous Pahrump Valley
Another memorable thing you can do on your weekend in Las Vegas is a hot air balloon ride. Pahrump Valley lies roughly 60 miles west of Vegas and is famous for its stunning desert scenery and spectacular sunrises and sunsets.
If you want to witness the full spectacle of a Pahrump sunrise (or sunset), a balloon ride is a beautiful way to get a bird's-eye view of the panorama.
7. Visit a Hidden Bourbon Bar and Get a Taste of Prohibition Times
Would you like to have a select experience that a lot of Las Vegas Valley visitors don't get?
If yes, we invite you to visit our private, hidden bourbon bar. Harking back to the prohibition era, we offer a taste of 1920s Vegas.
True to the town's Wild West roots, Vegas saloon owners operated openly during prohibition times.
Fast forward 100 years, and the 1923 Prohibition Bar offers an unforgettable speakeasy experience.
We serve specialty craft cocktails and premium bourbon in a swanky, secluded bar. Besides the incredible cocktails and atmosphere, you can also expect to enjoy live entertainment, including burlesque dancers and piano players.
Whether you're after a nightcap, an evening of entertainment, or a classy date night, the Hidden Bourbon Bar is the spot.
8. Stroll the Strip and Test Your Luck
Unless you want to skip the slots and poker tables completely, you can't visit Vegas without stretching your legs on the Strip.
The Vegas Strip is jam-packed with restaurants, casinos, clubs, nightlife, shops, live entertainment, and street performances.
Whether you're in the mood for a comedy show, a culinary experience, or a Cirque du Soleil production performance—you can get it on the Strip.
And, of course, if you're feeling lucky—stock up on some chips and try your hand at the tables.
9. Purchase Tickets to a Parlor Show
Have you ever been to a parlor show? No?
Parlor shows harken back to times gone by and offer an intimate, unique form of entertainment.
Here at the Hidden Bourbon Bar, we host two types of intimate parlor shows. One is a fusion of curiosities and naughty adult humor. The other takes you on a journey of intriguing deception and mind-reading.
If you want to have an unforgettable evening during your weekend in Las Vegas, book some tickets on our site and prepare to be entertained.
10. Take a Picture in Front of the Famous Las Vegas Sign
Last but not least, you can't leave Sin City without snapping a selfie in front of the Las Vegas sign.
For the perfect pic, choose a time of day when the sun isn't directly overhead. Or better yet, get a picture a night if you have a camera that does well in low light settings.
Looking For Unforgettable Things to Do in Vegas This Weekend? Visit Us
Vegas is literally teaming up with entertainment. There is so much to do. It can feel like a tough call to plan a comprehensive weekend itinerary for your trip to Las Vegas.
Now that you're armed with some of the top recommendations picking the best things to do in Vegas is simple. Book those tickets and come enjoy yourself.
We look forward to seeing you. If you want to reserve a table and come soak up a classy, unique speakeasy experience, click on the booking option on our website.