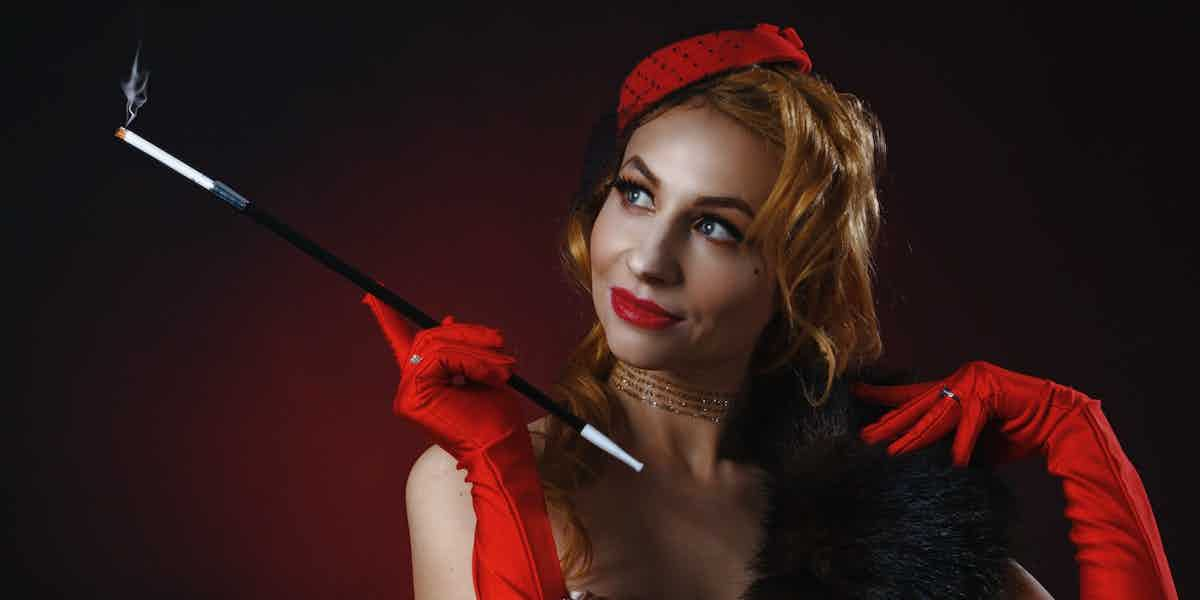 Watching Burlesque Shows: Dos and Dont's to Remember
If you're looking for a fun and engaging form of entertainment, burlesque is one of the most fantastic options to choose from. This dance style can be traced back to the 1800s when a woman named Lydia Thompson paved the way for the performances we see today.
For those planning to attend burlesque shows, there are some important dos and don'ts to keep in mind.
This guide has some helpful tips for proper burlesque etiquette that audience members should abide by, so read on to learn more.
Do: Be Enthusiastic
Part of what makes burlesque shows different from others is the interaction that performers have with the audience. If you're attending a show, remember to relax and have some fun.
Showering the performers with lots of laughs and plenty of applause is a great way to show them you appreciate their hard work. Belly laughs, and lots of clapping are always appreciated at a burlesque show.
The more engaged and involved the audience is, the better the experience for everyone. Have fun and get excited about the show, and you'll notice just how much fun the experience is from start to finish.
Don't: Harass Performers at Burlesque Shows
You might be tempted to yell out something obnoxious during the show, but it's usually best to refrain. While you can certainly laugh and engage with the performers, hollering lewd or rude comments is definitely bad burlesque etiquette.
Always remember to keep your comments positive and tasteful. In some cases, extremely loud or rude hecklers will be asked to leave the venue. While you're there, it's a good idea to turn off your cell phone so you're not interrupting the show as well.
In most cases, being loud or making inappropriate comments is never tolerated at a burlesque show. It's fine to laugh and have fun, but you should keep your overly obnoxious opinions to yourself during the performance. Touching the performers in any way is also almost always off-limits.
Do: Understand Proper Tipping
Many venues will provide the audience with a tipping guide so you have an idea of how much to tip and what methods are best. Some places accept digital tips that you can add to your final bill, while others accept cash tips only.
The dancers and performers are always thankful for a nice tip at the end of the show. Feel free to leave a tip for an individual performer or the entire group as a whole.
While you're not obligated to leave a tip, it's always something that the performers will appreciate. Find out what the tipping protocol is and the best ways to leave a tip beforehand.
Don't: Dress Inappropriately
If you're coming to a burlesque show and you're on vacation, you might be tempted to attend the show in your favorite t-shirt and sweatpants. And while there's usually no formal dress code, it's best to arrive dressed appropriately.
A simple button-down shirt tucked into a pair of denim is fine, but you shouldn't come with ripped or dirty clothing. You don't necessarily have to come in a dress or a suit and tie, but dressing respectfully is certainly appreciated.
Feel free to have fun with your attire and come dressed in a themed costume or period attire. The more unique your outfit is, the more exciting the experience will be for everyone, including the performers.
Do: Ask About the Photography Policy
Taking pictures of burlesque dancers during a show is almost always prohibited. That's because many performers have unique content that they created, and the flash of cameras and smartphones can also create a blinding light.
Before you head to the show, make sure you're clear about the photography policy. In most cases, you're more than welcome to snap some photographs after the show is over.
Always confirm that videos and photos are allowed during the show, and if not, make sure you're respectful of the rules. Some venues and shows specifically prohibit audience members from posting photos on social media, too. When in doubt, just ask the venue about their policy in advance.
Don't: Have a Bad Attitude
Some burlesque shows are risque, while others have a variety of different themes and performances throughout. Never come to a show with a bad attitude, and prepare yourself for some "raunchy" banter. Most of the time, these types of shows are reserved for an adult crowd, so keep that in mind.
The key to enjoying these shows is to remember that everything is done in jest and good fun. Even if something offends you, just brush it off and keep laughing.
You might not know exactly what you should expect when you check out a burlesque show. When in doubt, spend some time looking into the show and find out what type of acts will be performed. The more you know, the more you'll be able to sit back, relax, and enjoy the moment with your friends and the rest of the audience.
Explore the World of Burlesque
Now that you know more about the proper etiquette for burlesque shows, you can go in with the right attitude. Remember to be respectful, have fun, and don't forget to tip the dancers when the show is over.
If you're looking for a great bourbon bar in Vegas with exceptional entertainment, be sure to visit the 1923 Prohibition Bar and contact us to reserve your table today or book a private bourbon tasting today.