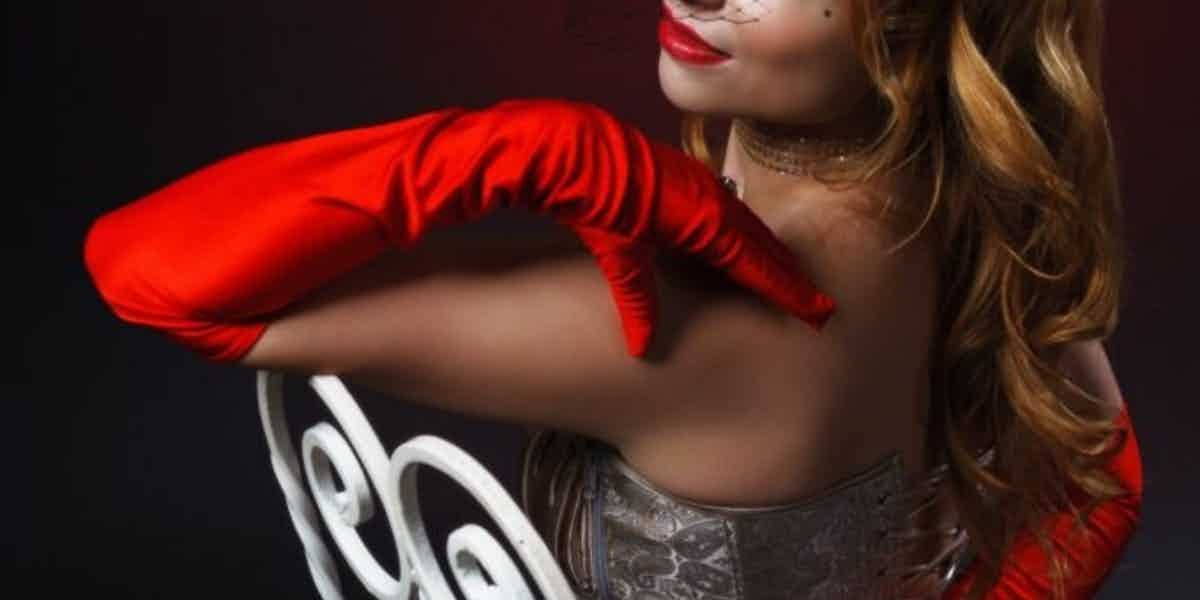 What to Expect from a Burlesque Show
Are you visiting a burlesque show for the first time?
Burlesque shows bring up imagery of smoky rooms and beautiful women. But, how do you know if the reality of a burlesque show matches your imagination?
Let's go through everything you need to know for your first visit to a burlesque show.
What Is a Burlesque Show?
You may not truly understand what a burlesque show is. A burlesque show is not like going to a strip club. Unlike a strip club, you should not necessarily expect nudity from a burlesque show.
Dancers at a burlesque show plan their routines carefully and do a lot of training, just like strippers do. Burlesque performers incorporate lots of different talents into their acts.
What do Burlesque Dancers do?
There may be singing, comedy, tap dancing, gymnastics, acrobatics — the list goes on and on. Burlesque performers may perform in a group, individually, or both, depending on what they have planned that particular evening.
Burlesque performers use elaborate costumes and reproductions, which they sometimes even create themselves. There's some aspect of parody and satire to burlesque performances, so try not to take it too seriously.
And burlesque performers aren't just something that you watch. In burlesque performances, the dancers often interact with the audience for a more interactive experience.
During a burlesque show, dancers may pull people out of the crowd and onto the stage, but don't expect a striptease. Burlesque dancers do many different things with their audience members, so make sure you're prepared to be made fun of.
Unlike strippers, you must never touch a burlesque performer unless specifically asked to do so. For both strippers and burlesque performers, be respectful and mindful of everyone's boundaries.
What Should I Expect From a Burlesque Show?
Now that you know what a burlesque show is, it's time to understand how you should behave and what will happen when you're at a burlesque show.
The audience at a burlesque show is usually mixed, with plenty of couples and women in the crowd. So, it should be a comfortable mix of people no matter who you are.
When you go, make sure you dress for the occasion. You don't need to show up in a themed costume, but try not to show up in sweatpants. Dress in a way that shows respect for the performers and to the occasion.
When in doubt, see if either the event or the venue lists a dress code. If it's a recurring event, look at photos of previous occasions to see what other attendees have worn to the burlesque show.
And, always cheer for the performers at a burlesque show. It helps them know how much you appreciate their hard work and excellent performances! However, never yell at them or demand anything from them. Show appreciation, not harassment.
Following Proper Etiquette at a Burlesque Show
You need to make sure you're following the rules and extending common courtesy to everyone when you visit a burlesque show. Do not harass the dancers or anyone else who works at the venue.
While you can bring cash to a burlesque show, that doesn't mean you should be headed up to the stage. Ask the MC or your server what the custom at the venue is regarding tipping. You may be able to tip with a credit card or another payment method instead. Make sure you tip generously when allowed.
Depending on the location, a burlesque show may offer various drink options or food items. Look into what they offer in advance, and prepare in advance if there's no food at the venue you're going to.
You don't want to start hearing your stomach grumble halfway through a performance, after all. And, if you're drinking alcohol, make sure not to get too drunk and make a fool of yourself. No one likes taking care of a drunken mess, after all.
But never take photos and videos without explicit permission. If you get permission to take pictures or videos, you should not post them publicly on social media without the go-ahead. It's a massive privacy violation to do anything else.
Finding a Burlesque Show Near You
If you haven't booked your first visit to a burlesque show yet, it's time to start hunting around for a burlesque bar near you. To find a burlesque show, search for different venues in your area that may offer burlesque shows.
For example, you can search online for "best bars Las Vegas," "event space Las Vegas," "birthday venue Las Vegas," or other terms like that. Then, you can see what events each location offers.
You may also want to look into private burlesque events. In that case, you can look up "private event Las Vegas."
If you're visiting another area on your next vacation, it may be the perfect time to check out your first burlesque show! Some clubs are primarily known for their fantastic burlesque.
Different burlesque shows may have completely different performances. So, you'll never get bored of visiting various burlesque shows.
Head Over To Your First Burlesque Show Today
Now that you know what a burlesque show is, you'll be able to relax and enjoy yourself during your upcoming visit.
If you'd like to book a private event the next time you're in Las Vegas, make sure you look into bourbon tastings at the 1923 Prohibition Bar.